Underwater survey contract
We have been conducting underwater surveys for over 20 years since we introduced the self-propelled underwater TV system (ROV) in 1997.
It is possible to dive in inner bays with a transparency of less than 1 m, narrow channels with extremely fast tides, and deep water depths up to 300 m.
If you would like to see the underwater situation, please feel free to contact us.
◆High-quality video / still image shooting is possible
◆Abundant dive record of more than 1000 places for more than 20 years
◆We also undertake surveys of difficult sea areas that are not easy with underwater drones.
◆Full backup with multiple units operating system
◆Equipped with scanning sonar to grasp the surrounding situation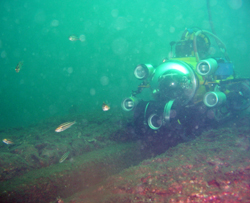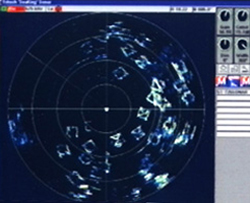 Usage example
◆Marine life survey and various monitoring
◆Survey of fish collection on artificial reefs
◆Survey of seabed conditions
◆Survey of installation status of artificial reef s, etc.
Please contact us for other situations.
Past underwater survey business contract results
  The Japanese Institute of Fisheries Infrastructure and Communities
Alpha Hydraulic Engineering Consultants Co.,Ltd.、Eonixe Co.,Ltd.ECONIXE Co.,Ltd.prefectures, etc.
Contact Us
 We will visit you anywhere in Japan. Please contact us first if you would like to see in the water or if you would like to do anything you can think of.
 For inquiries about underwater survey work, quotations, and details of survey equipment, click here.
 If you would like to see past survey cases, please click here.(only japanese page)
 Photos and videos from all over the country are available.